A Busy Weekend for CLS Minor Basketball?Round One Concludes & We Helped "Pack the Jack" at U of C
---
---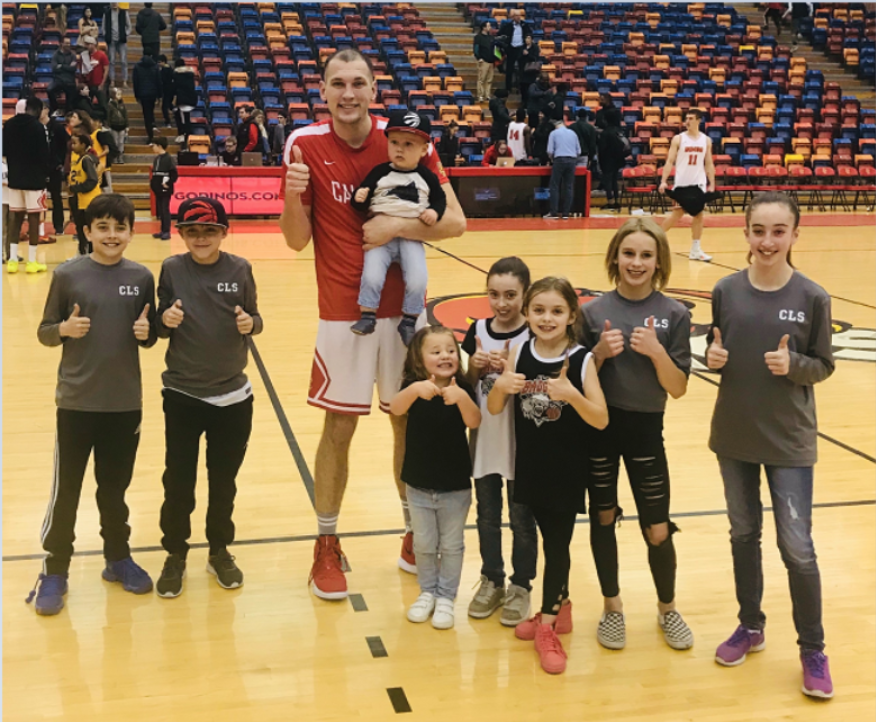 ---
On Saturday, November 17, 2018, CLS Minor Basketball concluded "Round One" of the division splits for the Calgary Minor Basketball 2018-19 season. CLS teams continue to work hard after completing six seeding round games and three full-league games against some great competition. Our players are improving week-after-week, discovering what they are capable of when they work together as a team!
Later the same day, some of our CLS players joined University of Calgary Dinos Basketball for their annual "Pack the Jack" event, in support of Calgary Minor Basketball Association teams. Kids got in for FREE to watch both the women's and men's games if they came wearing their team jersey. CLS Minor Basketball players had a great time cheering on the Dinos from the front row; it was exciting sitting so close to the action! There is no better way to show kids where their hard work in any sport can lead them than to watch the passionate play of our local University and College teams. Both games were fast paced but controlled, with great passing and teamwork which involved some fantastic plays. CLS Bantam Girl's player Alyssa Marfels said, "The point guards are so inspiring, they don't give up, even when they have two or three girls guarding them."
When Dinos Forward Brett Layton was asked by the CLS players how he got so tall, he said, "Lots of peanut butter sandwiches." Layton, a local Calgarian himself, dominated in the men's game no matter where he was on the court. At 6' 8" defending the 3-point line or making the block of the game from the paint was second nature for him. He contributed 18 points to Saturday night's win against the Victoria Vikings.
Did you know Calgary is home to many post-secondary schools with both men's and women's basketball teams? If you have not been to a U of C Dinos, Mount Royal Cougars, SAIT Trojans, St. Mary's University Huskies, or Ambrose University Lions game, we highly recommend it! Post-secondary basketball needs our support, just as much as our local CLS teams do!
For more information and weekly updates and scores from CLS Basketball teams, please visit and like CLS Minor Basketball Association on Facebook by searching @clsminorbasketball or on Instagram @clsminorbasketball
Pictured L to R: Kyle Pierce & Declan Stanford from CLS Bantam Boys 1, U of C Dino's Forward Brett Layton, Aislinn Eastland & Rilee Stanford from CLS Tykes, Alyssa Marfels & Rachael Eastland from CLS Bantam Girls 1